HIGHLIGHT of iPhone 16
The iPhone 15 series is anticipated to be released by Apple this year.
There are rumours that the iPhone 16 Pro variants will use LPDDR5X RAM.
It is anticipated that Apple's iPhone 15 Pro versions will include an A17 Bionic SoC.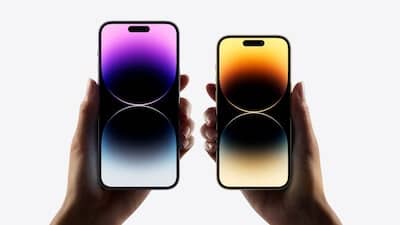 The iPhone 14 and iPhone 14 Plus are part of Apple's newly released iPhone 14 series. Last September, Apple released the iPhone 14 Pro and iPhone 14 Pro Max. Every new generation of iPhones from the Cupertino, California-based manufacturer receives incremental improvements, and it appears that the 2024 lineup will have enhanced memory and processing power. The iPhone 16 may have speedier memory, while this year's iPhone 15 models may have hardware with memory capabilities equivalent to those of the iPhone 14 series, according to a tip.
A new A18 Bionic SoC based on TSMC's improved 3nm process may be found in the iPhone 16 Pro models, according to a tweet from tipster ShrimpApplePro (@VNchocoTaco), while the A17 Bionic in the upcoming iPhone 15 Pro models may make use of TSMC's N3B chip technology. The tipper reportedly also mentioned that the iPhone 16 Pro might have quicker LPDDR5X RAM. This year's iPhone 15 may use the same LPDDR5 memory that is included in the current iPhone 14 Pro versions (the standard iPhone 14 has LPDDR4X RAM).
While the iPhone 15 may not receive a chipset upgrade, it is expected to receive an increase in RAM from the iPhone 14 series' current 6GB to 8GB. Future iPhone models may have speedier functioning and improved multitasking skills thanks to these anticipated changes.
The design and functionality of the impending iPhone 15 have been the subject of constant rumours. The iPhone 15 and iPhone 15 Plus, the two non-Pro variants in the lineup, would reportedly contain a 48-megapixel main sensor, according to a recent report from a technology analyst. At the now, the 12-megapixel iPhone 14 and iPhone 14 Plus and 48-megapixel camera on the Pro models.
The A16 Bionic SoC is predicted to power the non-Pro versions of the iPhone 15 as well. The analyst added that the iPhone 15 may finally receive a USB Type-C port from Apple.