The massive iPhone 15 event by Apple is now done.
Finally, the iPhone 15 models all have USB-C ports. The Dynamic Island notch and a new 48MP main camera were added to the iPhone 15 and 15 Plus models. Although it has a less powerful 48MP sensor than the Pros, it automatically captures 24MP images.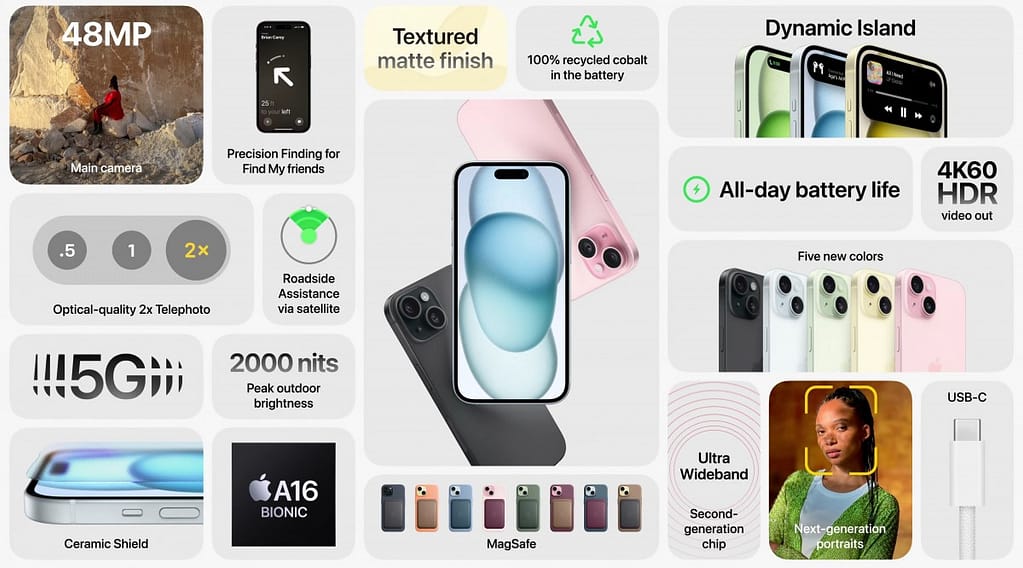 The biggest improvements were seen by the professionals. The iPhone 15 Pro and 15 Pro Max replace the bulky stainless steel with a lighter, stronger titanium alloy that comes in four colours—Black, White, Blue, and natural Titanium—with a brushed finish.
The A17 Pro chipset and the cameras are the major enhancements to the Pro range. Starting with the latter, it is the first 3nm SoC in the world and features a 10% faster processor as well as potentially 20% faster graphics.
The Pro Max received an unusual 5x telephoto camera thanks to a tetra prism periscope design, while both new Pros received new main cameras with greater sensors and 48MP, as well as new ultrawide whooters. This iPhone camera represents a zoom revolution, and Apple spent years developing it.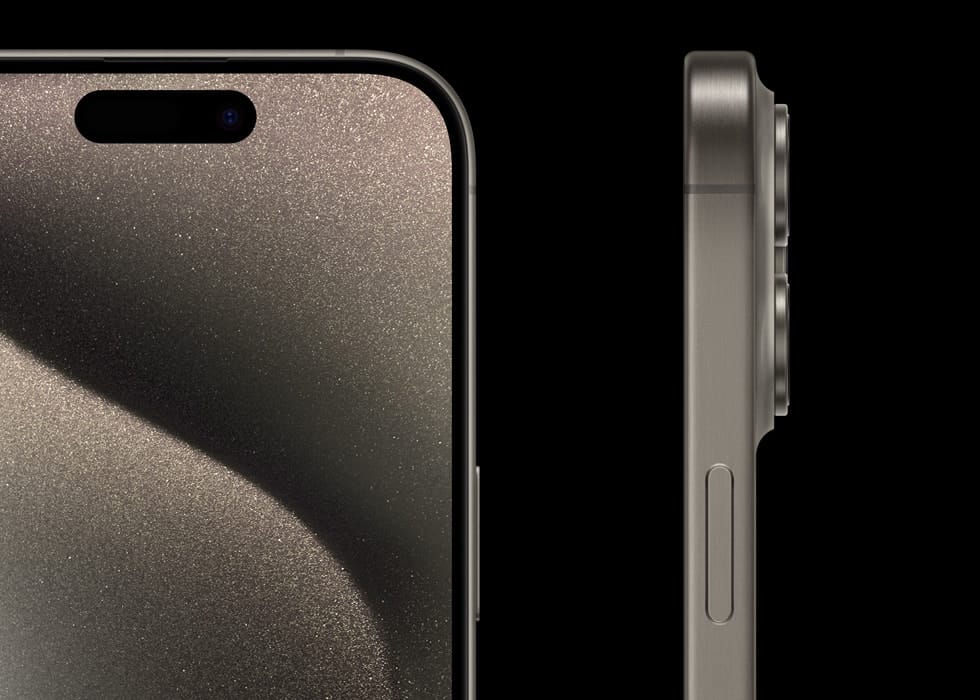 Finally, the Apple Watch Series 9 and the Watch Ultra 2 were released. The S9 system in package (SiP), which has 60% more transistors than the previous S8 series chip, is the most significant improvement to these smart wearables. It has a 30% faster GPU as well as a new 4-core NPU.
But that's not all: the S9 SiP allows Siri requests to be handled on the device, resulting in substantially faster results because they don't have to be sent to the cloud and back. Apple also claims that voice dictation will be 25% more accurate.
Double Tap is perhaps the Series 9's most exciting new feature. This is a new pinch gesture that uses your thumb and index finger to activate the Apple Vision Pro headset.